A Message from Superintendent Suman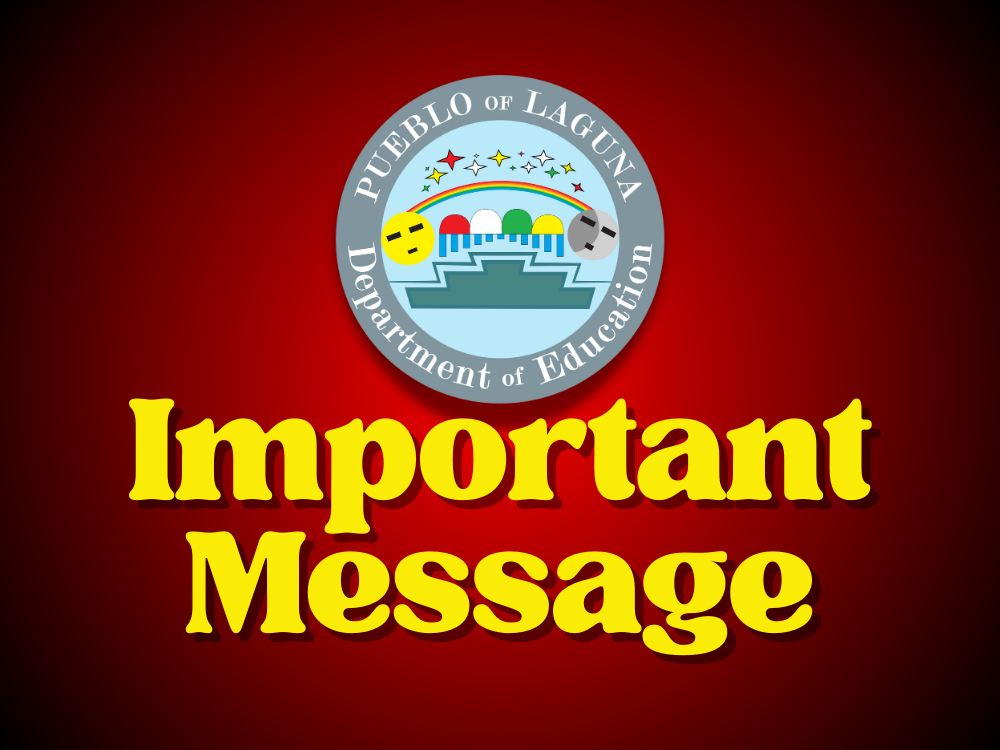 ---
Good Afternoon Families and Caregivers at Laguna Department of Education,
I wanted to alert you to a serious situation that occurred last Friday night (9/8/23) at the Laguna Acoma High School Football game. This morning, school leadership teams were made aware that a firearm that was brought to the game and confiscated by security. In collaboration with Grants-Cibola County leadership and our safety response teams, including Tribal leadership and legal counsel, we want you to know we are actively working together to address this situation swiftly and with paramount importance.
The safety of our children is on all of us and we are grateful to those individuals who reported the incident. We ask you to please speak with your children about the importance of talking with an adult if they feel unsafe or suspect bullying or violence.
Our public safety entities have indicated full support and an increased presence at our schools and events to re-assure the safety of our community.
Thank you for your support as we create and implement a zero-tolerance policy around weapons on campus.
Amy Suman, Superintendent