Need Help Paying Past Due NM Gas Bills?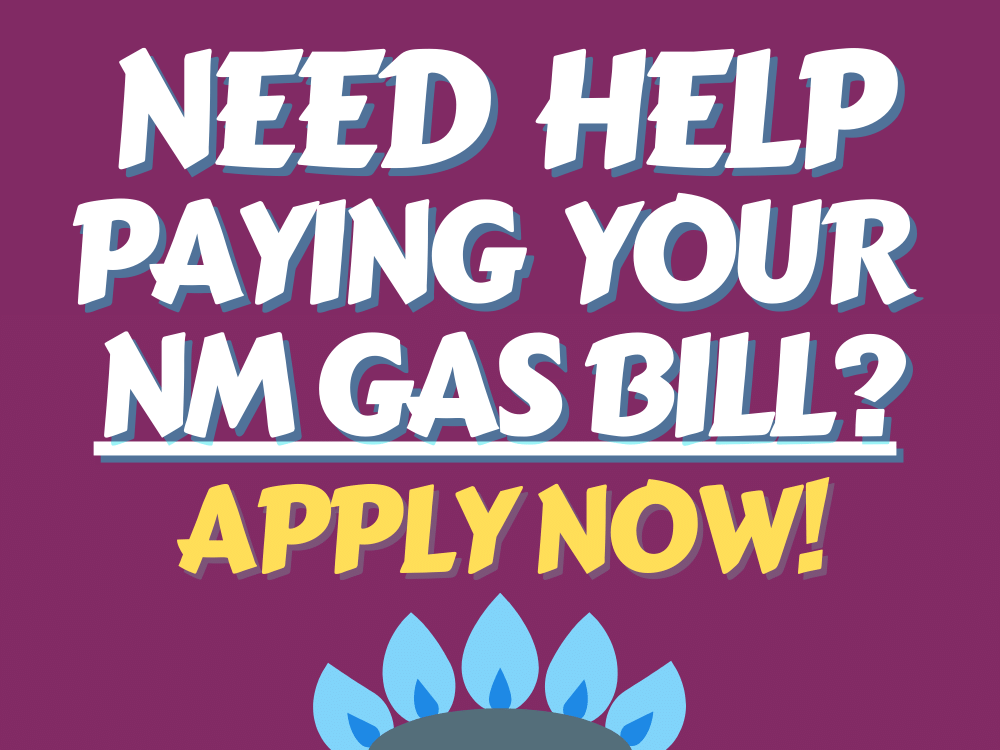 ---
NM HEAT FINANCIAL ASSISTANCE PROGRAM
LAGUNA TRIBAL MEMBERS GAS ASSISTANCE PROGRAM
MANAGED BY THE PUEBLO OF LAGUNA BENEFITS SERVICES PROGRAM
What is NM HEAT?

The NM HEAT Assistance Program is a temporary program to help low-income households pay over-due, NM Gas bills. The Program is open to all Laguna Tribal members who reside on the reservation and who are NM Gas customers. NM HEAT is not a grant program. You do not have to repay it.

NM HEAT Can:
• Pay current and past due gas bills
• Pay fees and interest assessed on your account

How do I apply?
• Request an application by calling the POL Benefits Services at (505) 552-5738
• Applications are available at the POL Benefits Services office located at 7 Rio San Jose Rd, Laguna, NM
• Download an application at www.lagunaua.org

To apply, you will need:
• Names of people in your household;
• Dates of birth for all household members; and
• A recent NM Gas billing statement.
For more information, please contact
PUEBLO OF LAGUNA BENEFITS SERVICES
(505) 552-5738
or
PUEBLO OF LAGUNA UTILITY AUTHORITY
(505) 552-9631