LES/LMS 2022-2023 Online Registration is Open!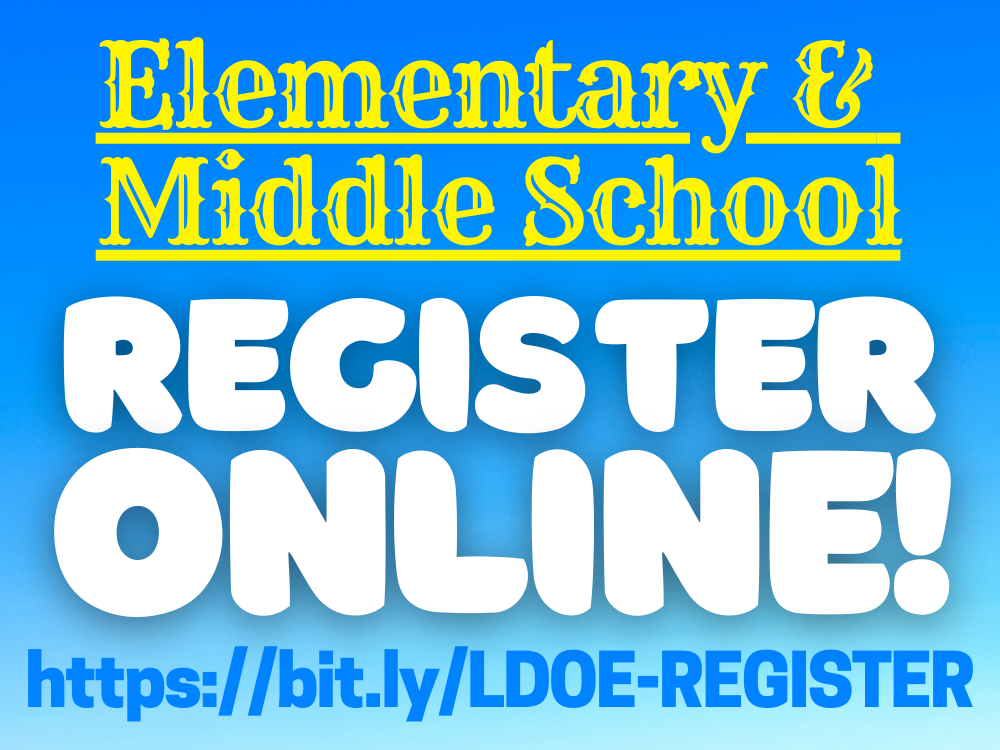 ---
Dear Parents and Guardians of Laguna Elementary and Laguna Middle School students, beginning June 1st, 2022 please register your students online for the 2022-2023 school year at the following link: https://bit.ly/LDOE-REGISTER. For New students please have copies of the following documents to upload: Birth Certificate, CIB, Immunization card, Physical, and a copy of transcripts if applicable.
For Returning students, please include current immunization card and physicals for Special Education or sports.
For All Students please upload copies of COVID 19 immunization cards.
Click image below to register: