DEC, LES, and LMS Closed Until Further Notice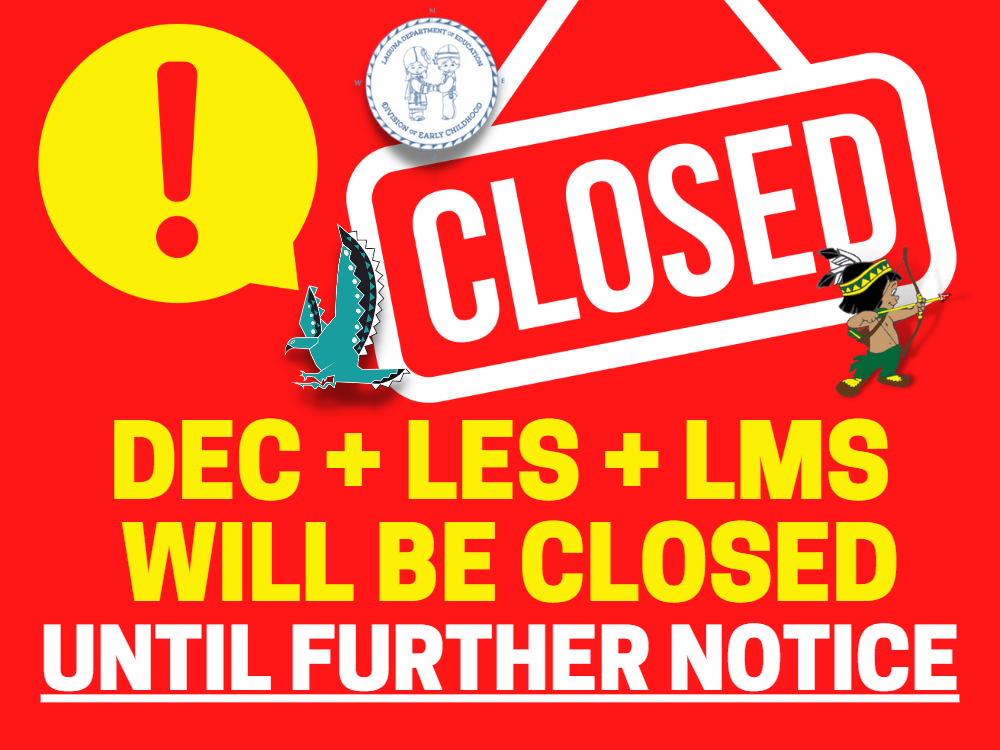 ---
January 24, 2023
Dear Parents and LDOE Staff,
One of our heating units is still down and being repaired. As a result, some of the classrooms will continue to be without heat. With that in mind, please be informed that the DEC, LES and LMS campuses will be closed until further notice. As soon as the repairs are completed, we will notify everyone a day in advance. All other programs will remain open. Please contact us at 505-552-6008 if you have any questions. We apologize for the inconvenience.
LES and LMS staff do not report to work until further notice, with the exception of the custodians. LES and LMS custodians report to work at 7:00 AM, Mr. Willard Romero will follow up with further instructions. For DEC Staff, Ms. Hidalgo or her designee will be contacting you regarding your work schedule.
Our apologies…